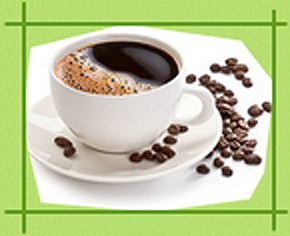 Do you find amusement in everyday life? Why not capture in writing some of the amusing anecdotes or observations that you find yourself sharing with friends and relatives. In writing about these events, or observations, you can emphasize the humor or other qualities that you find interesting. Please share your writing with us by clicking on the mailbox below and inserting your piece(s). Thank you! We look forward to hearing from you!
Please enjoy the delightful submissions below:
TO PITCH A TENT
Mieke Tazelaar
For the past week in late August 1963, the Irish had been celebrating the visit of President Kennedy. We had not been on time to see him in Galway, but he was staying in Belfast tonight, so tomorrow would be our last chance. The drive from Galway had taken hours and we were tired but determined to wake up near Belfast.
Marcia shone a flashlight on the Fodor travel guide, and we found the location of a camp ground outside of, but close to the destined city. After several wrong turns, stopping the car and getting out to read the small street signs, we found our rest spot for the night.
We looked in vain for a payment booth. Someone probably came around in the morning. Driving past several trailers, we made out, in the headlights, a grassy patch flat enough for our tent. We searched for a bathroom. Finding none, we decided to dispense with washing up and brushing teeth, but found a stand of trees to one side of the area where we could alleviate a dire need.
With practiced ease and pretty much by feel, we set up our tent, a four-by-six-foot canvas triangle. While lying on top of our sleeping bags, we shed our skirts and nylons and wriggled out of our girdles, then took off our sweaters and dived into nightgowns.
The grounds were blessedly quiet, and so dark that we soon slept.
We woke in the morning to the deep menacing bark of what sounded like a very, very large dog. We lay still, hardly daring to breathe, as we heard the beast creep closer until it snuffled at our tent, growling and snarling.
"I thought the Hound of the Baskervilles lived in Scotland." Marcia's whisper came from somewhere deep in her sleeping bag.
"Let's hope he's one of those 'all bark and no bite' models," I added.
The morning sun filtered through the orange roof of the tent. I glanced at my watch. "Ten o'clock already. We'll miss the President again!"
"Come here, Rufus!" a gruff voice yelled. Footsteps approached. I held my breath, wondering what to expect next. "What's going on here?" the man bellowed, and we knew he spoke to us this time.
Marcia found her voice, but just barely. "Just a minute!" she squeaked.
"I want you out of here, now!"
I was all for peeking my head out of the tent, but Marcia held me back. "We're gonna look presentable," she whispered to me. "Dressed, hair combed, lipstick. Let the idiot wait.
"Loosen your belt a notch, Mister," Marcia hollered, irritated and confident now. 'What kind of a campground is this, anyway? No bathrooms, even. And nobody around last night, so we couldn't pay. Just tell us how much it is, and we'll hand it to you through the flap. Now get out of here and let us get dressed!"
"Campground? Payment? Lady, are you daft? I'll give you five minutes before I call the police!"
Grunting and muttering, we struggled back into our clothes, girdles, nylons, et al, and did indeed comb our hair before zipping up the tent flap. Curious people strolled about, leaving a wide berth around our tent. Trailers circled the grassy field where we'd pitched our shelter. We crawled out and stood up, then, as the reality of our mistake dawned on me, I laughed. Marcia giggled, and the crowd, suddenly understanding, laughed with us.
We walked to a man who stood with arms akimbo, glaring at us, but as we approached, we saw a grin spreading across his face. We extended our hands, and he held out his, as well.
I looked back at our little pup tent, an orange blob on a patch of very green grass, and to the vehicles beyond.
We were camped in the center of a trailer sales lot!
MISTAKE DURING A QUAKE
by Mieke Tazelaar
On the day of the 2003 Seattle Earthquake, my friend Sheila met me at the Firestone Tire store, where my car was being serviced. She drove us to one of our favorite breakfast places, the restaurant in the Western Hotel in Tukwila, where we sat next to a window with a great view of the Duwamish River. It was a rather pleasant, for January, morning, and we were well along in our conversation when . . .
The place started to rock. The river seemed to move up and down, and we had to hold our plates – but only for a second, before we realized what was happening. Well-indoctrinated during our teaching careers years ago, we both dived under the table, while the ground undulated below us.
"Everybody out!" a waitress shouted, as people stormed out of the building, but we stayed put for what seemed like an eternity. When it was all over, seconds later, the room was dark except for light from the windows. We ventured cautiously outside. We could see no noticeable damage, and the staff and guests were babbling nervously with each other.
"Might as well go see how my car is doing," I told Sheila, so we climbed into her little white Toyota hatchback, and we drove to Firestone, where she parked and sat in her car while I went inside. Missing was the usual cacophony of machines. Yet, some work was still being done by the staff. They said they were done with my car – but it was stuck on the hoist, and they could do nothing about it until the electricity came back on.
I went back to a white car and hopped inside. I heard the chuckle of a man's voice next to me, and then, his words: "Wrong car! Wrong car!" I looked at the driver, a young black man with a big smile on his face, and then glanced out the passenger's window, where I saw Sheila's car parked in the adjoining spot. Sheila was looking at me, laughing. It took a few seconds for me to take in the situation, and then I laughed, too, as did the young man.
"Well," I said, "whatever else has happened just now, this is the moment I will remember!"
"So will I," he said, as we shook hands and I went back to Sheila's car.
NO SYMPATHY
by Mieke Tazelaar
This happened many years ago, the first time I ever went on an overnight hike, carrying a backpack that contained food, extra clothing, a sleeping bag, and a piece of heavy plastic to which I had tied heavy string.
I found a flat spot for my sleeping space and several trees with branches for my lean-to, arranged my belongings, and joined the rest of my party of 20 or so, for a song fest around the campfire.
When it was time to turn in for the night, I lay awake a while, listening to the night noises. But I was tired, so I soon dropped off to sleep – until I felt something crawl into my sleeping bag. Terrified, I froze, while my mind went through several scenarios. A snake? Oh, no, please not! A mouse or a rat? Equally bad. What to do?
After what seemed like an eternity, I carefully unzipped the bag, and out jumped – a large frog, which quickly hopped away.
Could have been worse, I thought, but I was pretty shaken. Why had I not stayed home and in my own bed, where things were safe? But at least, I had a story to tell.
The next morning, around the breakfast camp fire, I told my tale, hoping to get some sympathy, until someone said, "You should have left him there. He might have become a prince in the morning!"

Click here to see what others have written about OTHER challenges!
Click here to send in entries!

Awaiting your entries for the June Challenge!