"Writing Your Life Story: Getting Started"

Course Description
Your life story has many enchanting chapters, and each holds a key to who you are, your life experiences, what you value, and what you wish to pass on to others. Join this exciting and rewarding class! You'll learn strategies to "prime the pump" and get the words flowing. You'll find you remember far more than you think! And, you'll have opportunities to share your stories, if you wish, with others who support you in this rewarding enterprise. Everyone works within their comfort zone and with their own priorities. At the same time, the group inspires and energizes!
About the Instructor
Joan Tornow, Ph.D., is the author of Writing Memoir Together: A Roundtable Approach. Her popular workshops and classes have been presented at The University of Washington, King County Library System, Pierce County Library System, Highline Community College, The Association of Personal Historians, SeaTac Community Center, Klahanee Lake Center, Trilogy at Redmond Ridge, University House, and other locations. She brings a wealth of experience and enthusiasm to her work.
     "This is an excellent course -- very stimulating."  -- Milton M. Ashley
     "This class was a great motivator to help inspire me to dedicate more of my time to writing my life stories."    -- Pat Backlund
     "Thoroughly enjoyed the approach of this teacher."   -- Clarann Lasic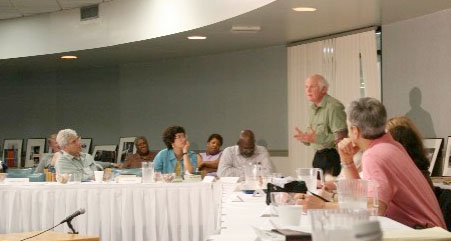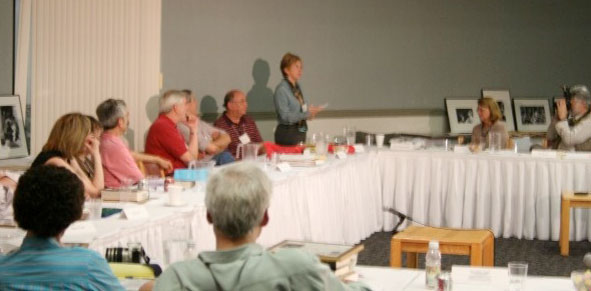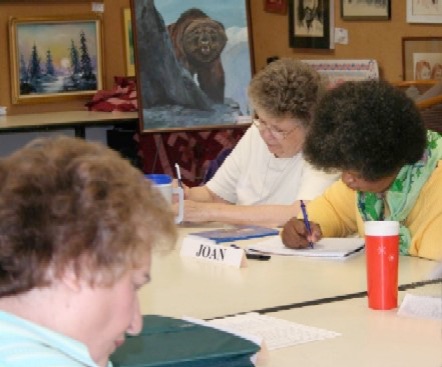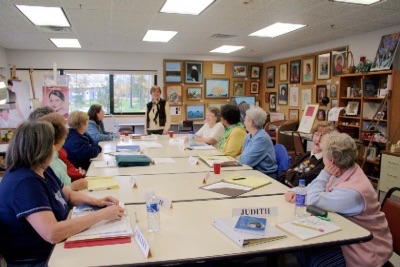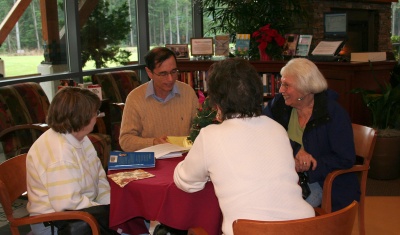 Recent Workshops:
"First Tuesdays" Washington State Library
"Memoir Writing Classes at Local Libraries: A Growing Trend"
Presenter: Dr. Joan Tornow
Memoir Writing: The Time is Now!
Vashon Island Library, King County Library System.
Location: Vashon Island Library, 17210 Vashon Hwy SW,
Vashon Island, Washington 98065
Memoir Writing
As part of "Pierce County Reads!"
Gig Harbor, Washington, Public Library.
Writing Memoir-You Can Do It!
Two-part class
Sumner Library (Pierce County Library System)
Sumner, Washington
Writing Memoir-You Can Do It!
University Place Library (Pierce County Library System)
University Place, Washington
Writing Your Life Story
Osher Lifelong Learning Institute, Carl Gibson Center, 3025 Lombard Avenue, Everett, WA 98201 www.osher.uw.edu
Contact Natalie Lecher at University of WA: [email protected]
Thanksgiving & Holiday Memories: A Memoir Workshop
The Meridian at Stone Creek
1111 S. 376th Street, Milton, WA 98354 10:00 AM - Noon (Seasonal)
Contact Joan for more info: JOAN
Recent national conference session: "Memoir Workshops at Local Libraries: A Growing Trend"
A session by Joan Tornow at the Pacific Northwest Library Association National Conference in Vancouver, Washington,
Memoir Workshop
King's Book Store, Tacoma, 218 Saint Helens Avenue, Tacoma, WA 98402 Date TBA
Schedule a Workshop:  Contact JOAN
Trilogy Center, Redmond, Washington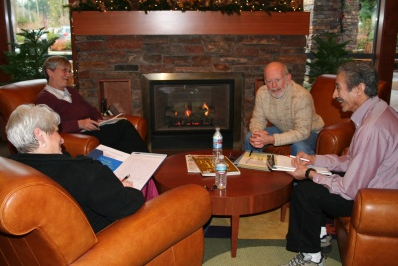 "Each session is entertaining and supportive of creativity. Joan is a talented teacher who uses her skills to encourage beginners by pointing out always what is good, as well as making suggestions for the next step. I love her humor." -- Laura Fenton