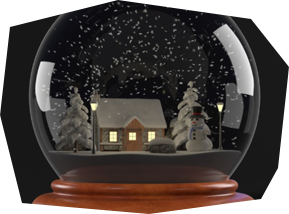 Here are some microjoys – simple pleasures – sent in by others. What are some of YOUR holiday microjoys?
Sarah Bennet, Seattle:
A white Christmas! Looking out the window on Christmas morning in Seattle and seeing the trees wearing fluffy white coats!
Janet Crenshaw, Spokane:
Getting a phone call from my son who is stationed overseas with the Air Force.
Bill Latterly, Olympia:
Cranberries in the omelet my wife cooked this morning! Who would have guessed cranberries go well in an omelet!
Click on the mailbox below to send in YOUR holiday microjoys!
Click here to send in entries!

Awaiting your entries for the December Challenge!