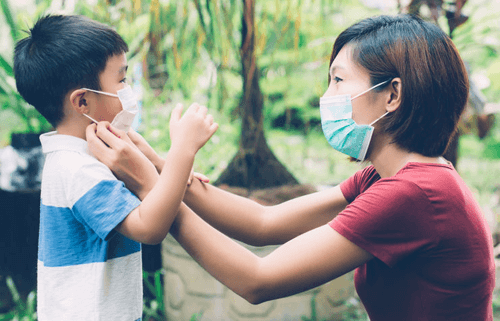 November 12, 2020 by Joan Tornow
I think it's safe to say that all of us have been impacted by Covid-19. In the United States, it was March, 2020, when the pandemic began to take center stage in this country.  Shelter-in-place mandates began in California and soon were implemented in other states. The wearing of masks, social distancing, and the frequent washing of hands became a part of everyday life. As our daily lives changed dramatically, we had to deal not only with economic impacts, but emotional impacts. How are you doing? I hope that you and yours have remained safe and healthy, but many have suffered. There has been a tragic loss of life. Meanwhile, we've all had to make adjustments in our lives as we adapt to the 'new normal.'
Below is a piece I wrote about one aspect of the pandemic. I invite you to read this and then to write and submit a piece of your own. What has been your experience? What has been the "outer" story for you ("just the facts").  And, what has been the "internal" story for you (what goes on in your mind and heart.)
"Kerpluie": Early Days of Sheltering in Place
Joan Tornow
My three-year-old grandson and I walked barefoot across the grass to that part of the backyard where mint grows alongside basil, rosemary, pineapple sage, and a host of other herbs. Carter carefully picked a few mint leaves and chewed thoughtfully on one.
"This is my favorite!" he said.
"Yes, I like that one, too. But smell this one," I said, extending a sprig of basil toward him. "Grandpa and I like to put this in our spaghetti." Spaghetti was one of the comfort foods now a staple of our Covid-19 menu.
Carter gave the basil a brief sniff before wrinkling up his nose. "It's okay, but I like mint!"
Carter had been staying with us for a couple of weeks now, and he confidently made his way around our house and yard. With the resilience of youth, he had quickly adjusted to staying with us, happily telling his parents, on Facetime, about each day's activities.
Shelter-in-place orders were still new, and we were all adjusting to the new normal. My husband and I, both over 70, were healthy but did have a few underlying health conditions. I had even been referred for a cardiology assessment which I had canceled after hearing that hospitals should be avoided when possible.
Everyone wondered if the local hospital would be able to keep up with the fast-growing pandemic. Governor Inslee hosted frequent press conferences where he and others stressed the urgent need to flatten the curve so as not to overwhelm health care services. Just a few days earlier, Dr. Birx, of the White House Covid-19 Task Force, had said, "The pandemic is growing exponentially. This would not be a good week to go to the grocery store!" We were grateful for a young woman from our church who had twice dropped off groceries on the porch as we waved and smiled from inside.
In general, grandparents were advised not to hang out with their grandchildren, but there were exceptions. In our case, Carter happened to be staying with us, in the suburbs, for a few days when the shelter-in-place orders suddenly went into effect. Both his parents are essential healthcare workers in Seattle, so we carefully considered the best path forward. If Carter were to return to his Seattle home, his other grandmother – his regular daytime caretaker – would need to continue commuting by city bus, adding another layer of risk. We agreed that the health hazards were centered in Seattle. So, John and I readily agreed to keep Carter with us for a few weeks. By that time, we figured, testing would give everyone a better idea of how to proceed.
One morning I heard a radio report on what was happening in Italy. Their ICUs were so overwhelmed that difficult decisions were being made. Medical ethics dictated that because older people had fewer years left to enjoy, they would be given a lower level of intervention than those who were younger. Some older patients were simply given palliative care as they faced their final hours.
This triage sounded like a sensible and ethical policy, given the limited resources during the current crisis. Healthcare workers across our country decried shortages of masks, gowns, ICU beds, and ventilators. I wondered what fate awaited me: Would I arrive at the hospital in respiratory distress and be told to wait in my car? Or, would I be placed in a tent in the parking lot where, given the shortage of health-care workers (who, themselves, were falling ill), medical attention would be minimal or non-existent? Then I learned that my husband wouldn't be allowed near me (assuming he was okay), and that added one more dismal detail to my forebodings.
Carter provided a delightful distraction. During the day, John, Carter, and I went on long walks through the neighborhood as Carter pedaled his Thomas the Train tricycle. We taught him to toss little rocks through the grates on the storm sewers, listening for the plop as they reached the water far below. I referred to the sound as "Kerpluie!" a word that sent Carter into gales of laughter. Indoors, we made rocket ships out of blankets and chairs. We taught Carter how to count down from ten, reaching zero and "Blast off!" We built block castles, played with playdough, and had impromptu jam sessions with ukulele and drum. We made chef hats out of printer paper, and whisked up batches of scrambled eggs. I've always relished the delights of a child's perspective, so I was like a kid in a candy shop.
Each day, John, Carter, and I strengthened our bonds. But by nightfall, John and I were far more exhausted than our toddler-in-residence. The bedtime stories were not just a comfort to Carter but to me. It was calming to live in the world of The Pokey Little Puppy, The Berenstain Bears, Gerald and Piggy, or Peter Rabbit. These stories also reconnected me with my own childhood – a time when I felt safe, falling asleep with my teddy bear and looking forward to another bright and shiny new day — a blank slate with no clouds hovering overhead.
Although we told Carter he could sleep in our room, he liked being in his own room down the hall. After he was tucked in and sleeping, I watched a bit of the news as John powered down by doing the New York Times Crossword Puzzle. Unlike me, John is not cursed by overthinking everything with an exhaustive and exhausting pursuit of "more information."
Each night, I watched Anderson Cooper, Anthony Fauci, and Sanjay Gupta –trying to keep up with CDC recommendations. I still hadn't been able to find hand sanitizer – online or anywhere. And now I learned we should be making solutions of Clorox and water and regularly wiping down the counters and door knobs. And our cell phones needed to be disinfected, too. We washed our hands a lot but didn't yet have face masks and were uncertain how to acquire them.
As I lay down to sleep, my worries would return to my mind like a flock of birds returning to a telephone wire after a brief flurry into the air. Once or twice each night, Carter would wail from his bedroom, and I would rush to comfort him. He returned to sleep within moments, but it took me hours. Carter arose early, and we started a ritual of having a peanut-butter toast "picnic" in bed each morning. This was fun, but by mid-afternoon, I was ready for a nap. Not so Carter! He and John played together contentedly while I caught a few z's. No lullabies were necessary!
One day, Carter and I were dancing in the living room, just having a ball. He had slipped a Whitney Houston disk into our keyboard. John was out on his daily bike ride. I thought I heard the garage door open, signaling John's return. "Grandpa's home!" I said.
"Let's hide!" said Carter. He ran behind a big overstuffed chair and motioned for me to join him.
As we crouched together in our hiding place, I noticed dog hairs on the back of the chair. This was where Toby had routinely scratched his back. Toby had died just six weeks earlier, and these fragments of our life together still surfaced from time to time. For example, I had recently noticed how each night, on my way to bed, I would still glance toward the corner where his water dish had been. Still checking to make sure he had water. No more Toby. No more water dish. But something in my brain had not yet accepted that reality.
Carter and I were nestled behind the chair, waiting for John to come indoors and find us. I wondered if I would ever want to remove Toby's dog hairs from the back of the chair. Carter was giggling, thrilled with the anticipation of surprising his Grandpa. Carter loved nothing more than leaping out of a hiding place, even if it was just a matter of briefly taking cover under his blankie. Meanwhile, I realized that I probably didn't hear the garage doors after all. It must have just been a helicopter or the distant rumble of a truck. But I'd stay hidden with Carter for another few minutes because he was so into this popular diversion!
The strains of Whitney Houston filled the air:
I hope life treats you kind
And I hope you have all you've dreamed of
And I wish to you joy and happiness
But above all this, I wish you love.
I was suddenly filled with a sense of all that had been lost in the face of this pandemic. Confidence about the future. A clear path ahead for my grandsons. Now, the lives of my two grown sons and their families were on hold. This isn't what I had wished for them.
Carter still had the innocence of childhood. But I mourned for the loss of his preschool experience. I pictured him at his preschool, sitting around a little table with his buddies, eating their snacks and chatting — learning the skills of casual conversation, sharing and building their own culture — the best kinds of chips, whether strawberries are better than blueberries, whether the firetruck seen that morning was on its way to a fire or not. ("Well, was the siren on?") Together these three-year-olds were learning to make sense of the world.
The world is beautiful, so much to see and learn and experience and share. But here we are, sheltering in place, not knowing when to come out. I gazed out from behind the chair and through the dining room window. The trees were still green, the sky was blue. All was not lost. The beauty of nature seemed more abundant than ever. In recent days, the roar of rush hour traffic had been replaced by bird song. It seemed that being grounded could result in just that: being grounded. We were reconnecting to the land and everything springing from it — the grass, the trees, the animals. Our loved ones.
And I will always love you
I will always love you …
I will always love you …
The music continued to soar through the room. Carter and I were still behind the chair.
Tears started to fall. Even though the CDC guidelines advised not to touch your face or eyes, I batted away the tears, hoping Carter wouldn't notice.
"Why are you crying, Grandma?" he asked.
"It's just the music," I said. "Doesn't music sometimes make you feel sad?"
"Sometimes," he said.
"I don't think that was Grandpa after all," I said. "I'll let you know when he gets home, and we can hide again and surprise him."
"Okay!" he said, eyes glowing with anticipation.
So, we jumped out from behind the chair. And we danced.
YOUR TURN:  What have you experienced during this time of pandemic and uncertainty? We invite you to write a paragraph, or an essay, on the topic of the pandemic. Then, please click below to send in your piece. Please indicate whether you wish a confidential response or whether we can publish your piece on this site. Writing can help people process difficult experiences and emotions. Even if you're not in the habit of writing, this can be an opportunity to explore what you can do with the written word. Such essays can be healing as well as providing inspiration to others.


Click here to see what others have written!
Click here to send your thoughts about Writing about the Covid-19 Pandemic