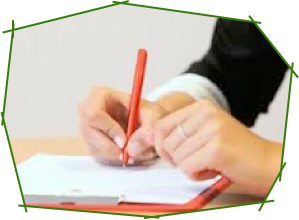 Is Writing Hard?

I heard an interesting quote this week: "A writer is someone for whom writing is more difficult than it is for other people." — Thomas Mann

The irony of that statement made me smile.

On the other end of the spectrum is this quote: "Writing should feel like a pair of loose pajamas."  — Julia Cameron

Which of these statements best describes YOUR writing process?

When I tell people I'm a writer, they sometimes comment, "Oh, so you like to write?"   To which I may respond, "Well, I don't necessarily like writing.  But, I like having written."

Most writers I know have a sort of love/hate relationship with writing because, let's face it, writing is a mixed bag.  If we are lucky enough to be in a state of "flow," then writing can be exhilarating.  But, much of the time, writing is a bit of a slog.  The most enjoyable part of writing, for me, is rewriting … when the heavy slogging is done and I can simply tweak.  It's so gratifying to fine-tune a written piece until it captures, to the ear and heart, exactly what I want to say!

If you find yourself postponing writing, it may be that you're expecting too much of your first draft.  Let that be the "pajama draft."  There is always time later to play around with what you've written and shape it to your liking.

Which of these quotes best describes YOUR writing experiences?  Let us hear from you!  Just click on the mailbox icon below and send us your thoughts!

Click here to see what others have written!