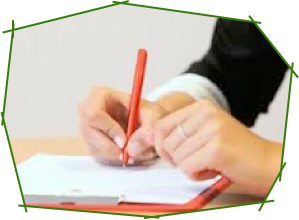 So many memoirs don't make it to the page because people are obsessed with perfection instead of progress. It's not important to write the perfect word, the perfect sentence, the perfect paragraph. Just write! You can pick out your favorite parts and/or polish up your draft later.
Those of us who write on a regular basis have learned that writer's block is usually the result of placing expectations on ourselves that are too high.  So, if you feel blocked or worried about your writing, just lower your expectations. Tell yourself, "I'm going to sit down now and write two pages that will most likely be junk." Then, start with the words, "I remember …" and see where it takes you.
Joel Saltzman, in his book, If You Can Talk, You Can Write, has gathered evidence from dozens of writers, musicians, and artists who say, in their own ways, that they do their best work when they are focused on progress, not perfection. Joel adds that he finds it liberating to say to yourself NOT, "I'm going to write something," but rather, "I'm going to TALK about something on paper."  Indeed, I hear so many people talking about life experiences with great enthusiasm. Yet, when they contemplate writing these stories down, they are suddenly gripped with a sense that it would be too hard.
Don't make it so hard!  Just grab a pen, pencil, or computer, and start talking on paper.
Joel makes the following point:  "The more you talk on paper — without stopping to judge or criticize yourself — the better your chances of stumbling on something good. Then you can go back and polish, or edit, it later — after you've found it."
Here are some of the quotes about the creative process that Joel has gathered:
"You have to have room to breathe, to screw around and have some fun. Maybe it makes for imperfect fiction, but it provides the writer with a kind of joy, of liberation."  — Stanley Elkin  (p. 41, Saltzman)
"All I try to do is write music that feels meaningful to me, that has commitment and passion behind it….[If] what I'm writing about is real, and if there's emotion then, hey, there'll be somebody who wants to hear it." — Bruce Springsteen (Salztman, p. 71)
"A writer's material is what he cares about."  — John Gardner (Saltzman, p. 72)
"When I am in my painting, I am not aware of what I'm doing.  It is only after a sort of 'get acquainted' period that I see what I have been about." – -Jackson Pollack (Saltzman. p. 94)
"… [It's] a kind of whittling, a honing to the bone, until you finally get whatever the hell it is you're looking for. It's an exercise in sculpture, chipping away at the rock until you find the nose."  — Stanley Elkin (Saltzman, p. 94)
I certainly recommend Joel Saltzman's book, If You Can Talk, You Can Write. It is a lively and motivating book that reminds us that the first step in writing is simply to sit down and write. Ideas will come forth as you talk on paper. And, as these ideas and story lines emerge, you will find the process takes on a life of its own, just like when you're sharing a personal story with friends or relatives as the dinner table! Don't overthink it! Just do it! And enjoy!
This month, the challenge is to try sitting down to "talk on paper." Practice just letting the words flow onto the page without trying so hard. You may want to begin with the words, "I remember…" and then promise yourself that you will write for a given amount of time … perhaps 10 minutes.
Let us know how this worked for you. And, if you'd like to share some of your writing, please send that in, too!

Click here to see what others have written!