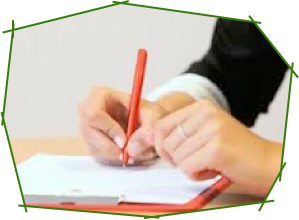 January is a time for resolutions and fresh starts. Yet, I also find that some writers lose a bit of energy at this time of year. The holidays take their toll on us.  Plus, let's face it:  It's hard to get up early and write when the skies are still dark, the floors are cold, and we just want to hibernate a bit longer under our warm winter quilt.
But, hey! You can overcome all this and have a rewarding writing session with just a few easy steps.
Step One: Make a weekly appointment with yourself to sit down and write for just 15 minutes. So, for example, make an appointment to be at your kitchen table at 10:00 every Saturday morning.  Or, whatever time and place works for YOU!
Step Two: Build some incentives into this appointment! If you plan to write in the morning, which many writers prefer, then the night before, lay out the coffee or tea makings. Purchase your favorite breakfast treat … perhaps a Danish or donut. Or, perhaps a bowl of oatmeal with raisins and almonds. Or, maybe a frozen quiche you can pop into the microwave. I've found that my muse responds well to culinary bribery! (A square of chocolate to dip into your hot mug of coffee is a perfectly acceptable self-bribe in my book!)
Step Three: Keep your goal reasonable and do-able. You can start each session with the words, "I remember …" and then just keep your pen, or your keyboard fingers, moving! Your only commitment is to write for 15 minutes. See what happens.  I guarantee you will surprise yourself!
We hope you'll submit what you come up with.
Let us hear from you!

Click here to see what others have written!