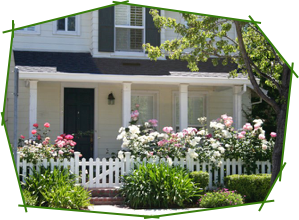 Almost everyone has memories about being on a porch … either a front porch or a back porch.  In earlier times, front porches were more common than they are now.  And they often served to unite families with their communities.   As Tyrone Beason put it in a recent article in Pacific NW, "The front porch is safe harbor and common ground, gallery and center stage."   He goes on to say, "They do more than protect you from the weather and buffer your from the world outside the door.  There are intangibles to consider how they make us feel."  He adds that "Good porches make good neighbors," and quotes Tom Glos who says, "They're the opposite of fences."
This month's challenge is to write about an experience, or experiences, you had on a porch, especially a front porch.  This could be a specific event, or simply a composite of how your porch was used.  Or, how you felt when on the porch.  And, this could be about a porch in your childhood, or a porch from more recent times.
We look forward to hearing your porch stories!
We encourage you to talk about porches with friends and/or relatives.  And then perhaps write a few memories.  You might discover a memory you have not thought about recently.  Did you have happy times on the porch … talking with family, friends, or neighbors?  Was it a place for courtship?  Did your porch give you a unique window on the world?
We hope you'll submit what you come up with.
Let us hear from you!

Click here to see what others have written!